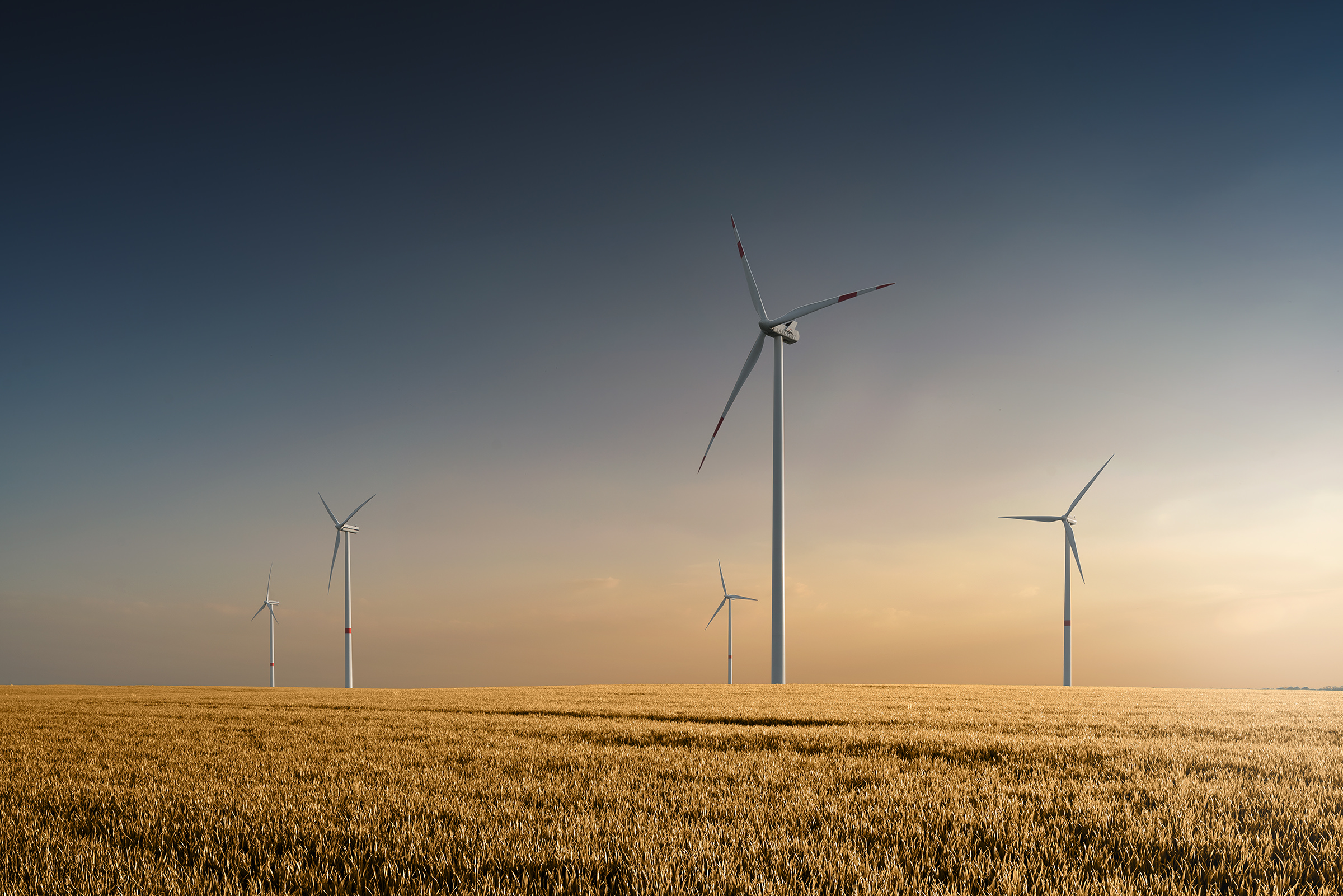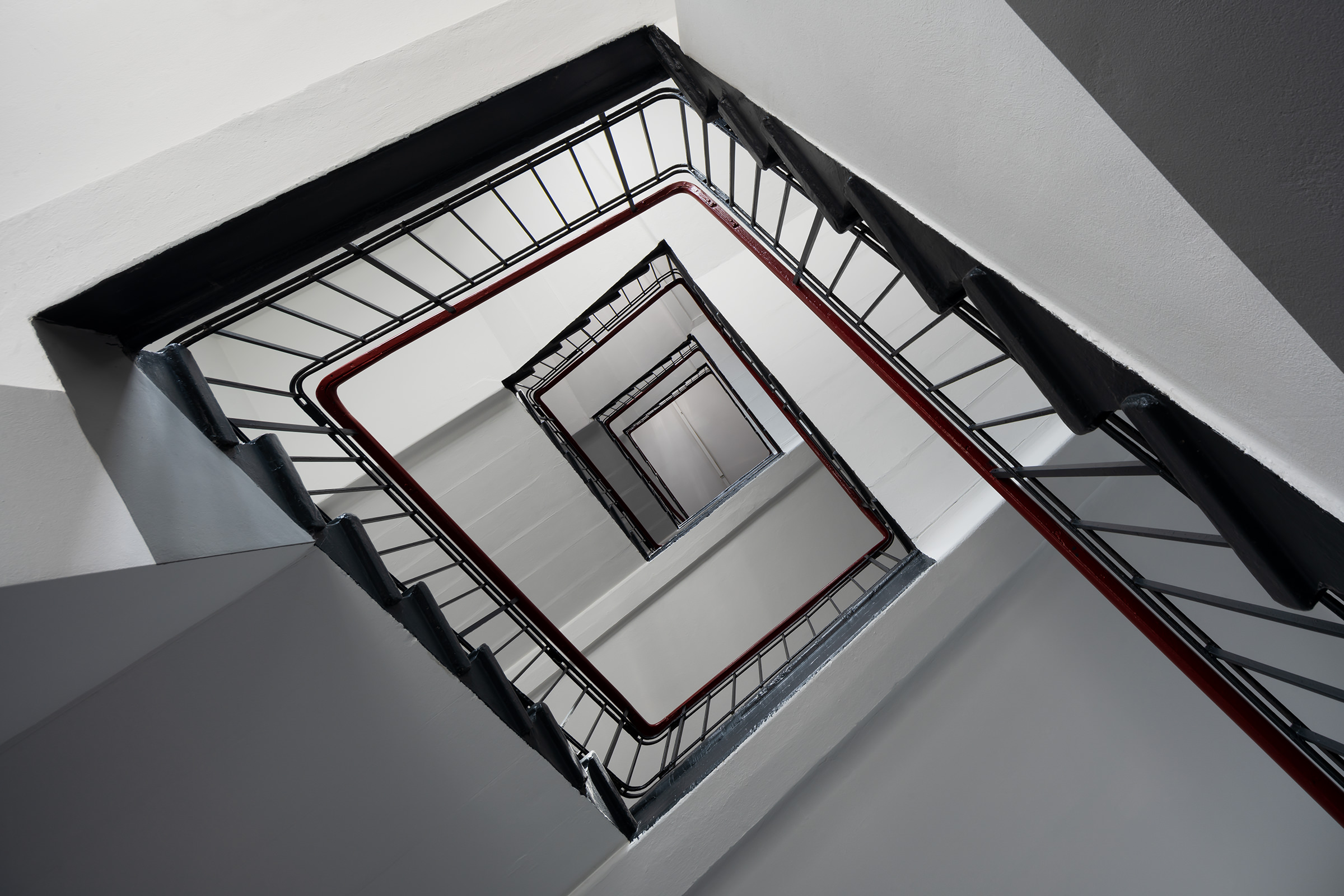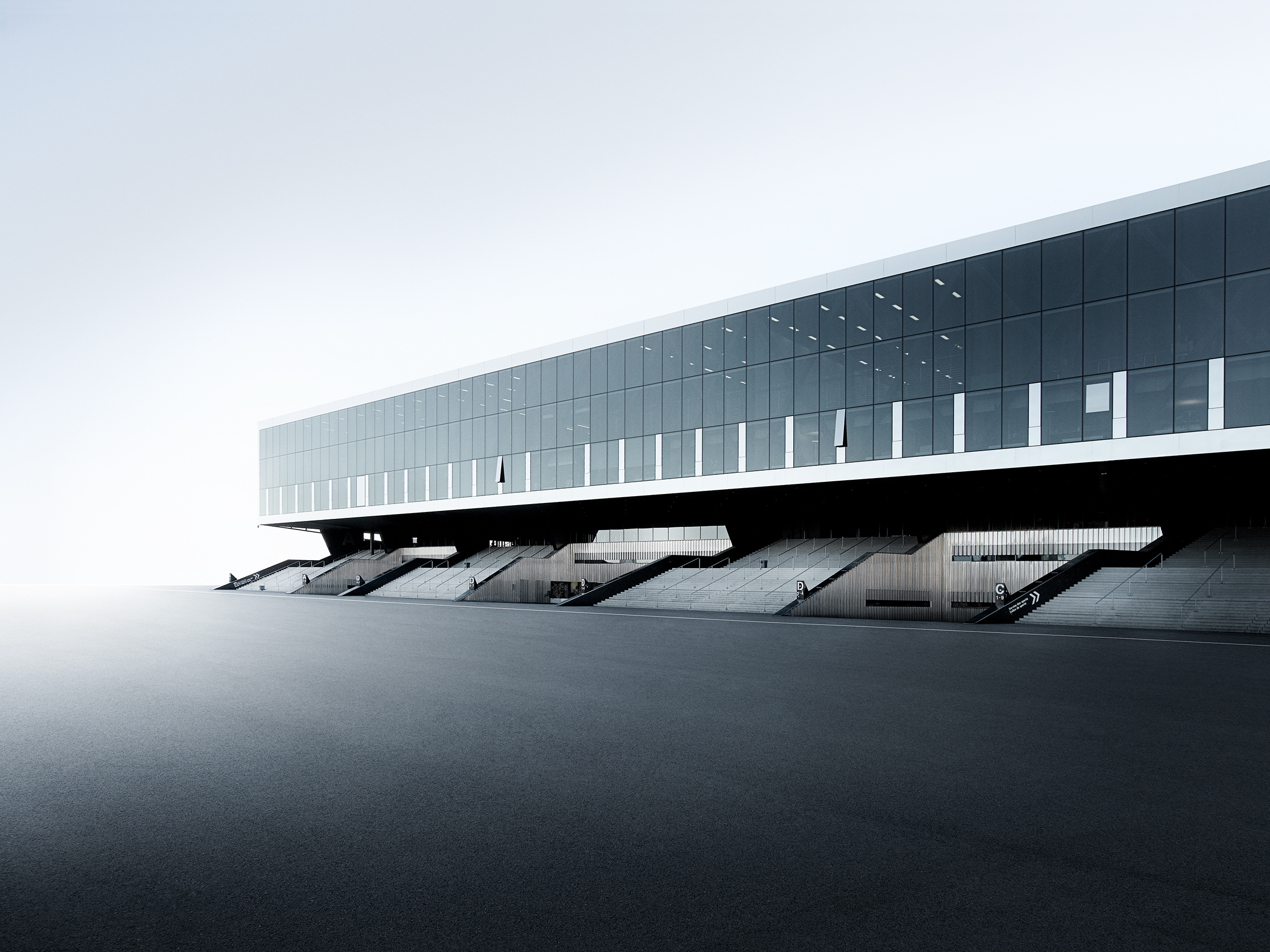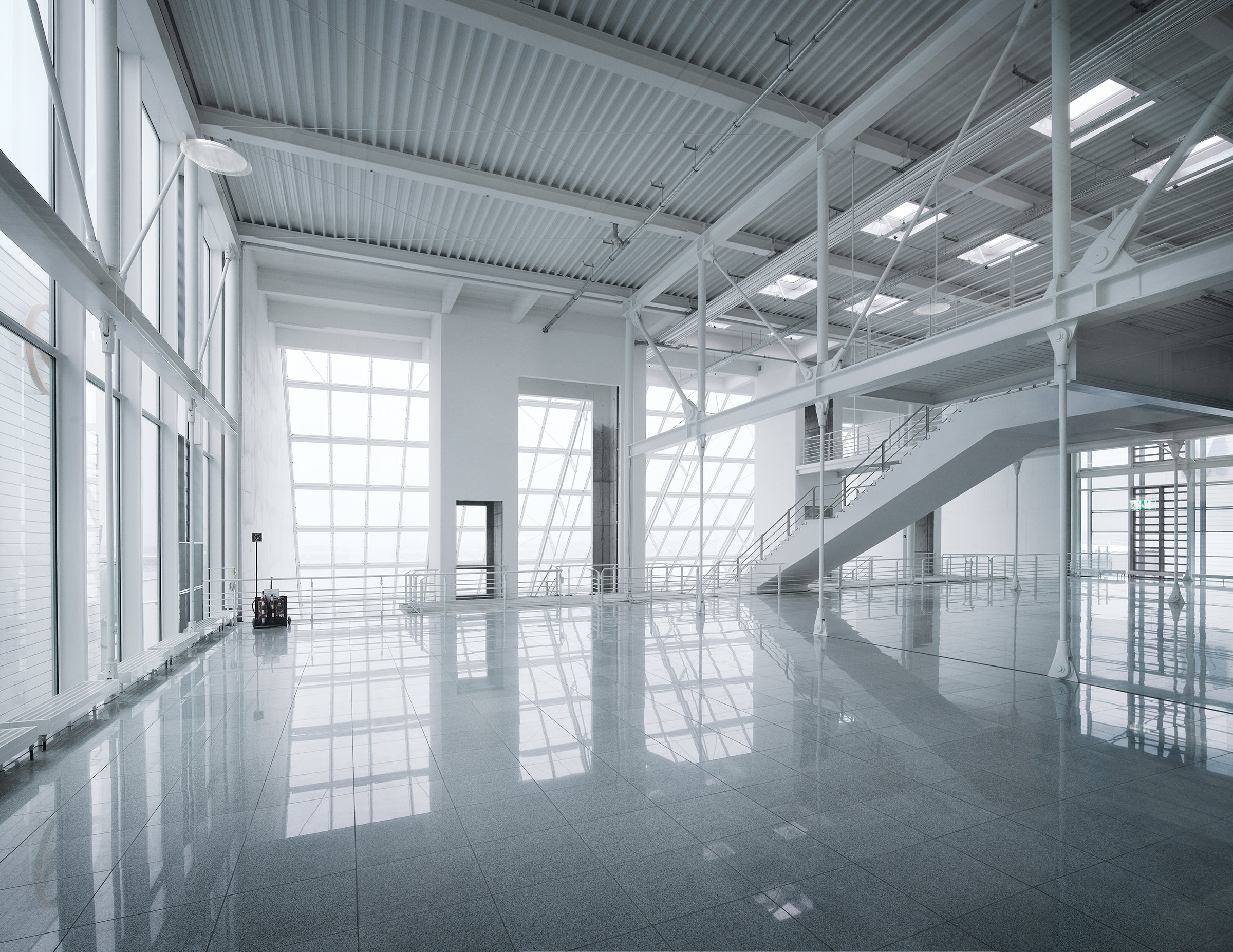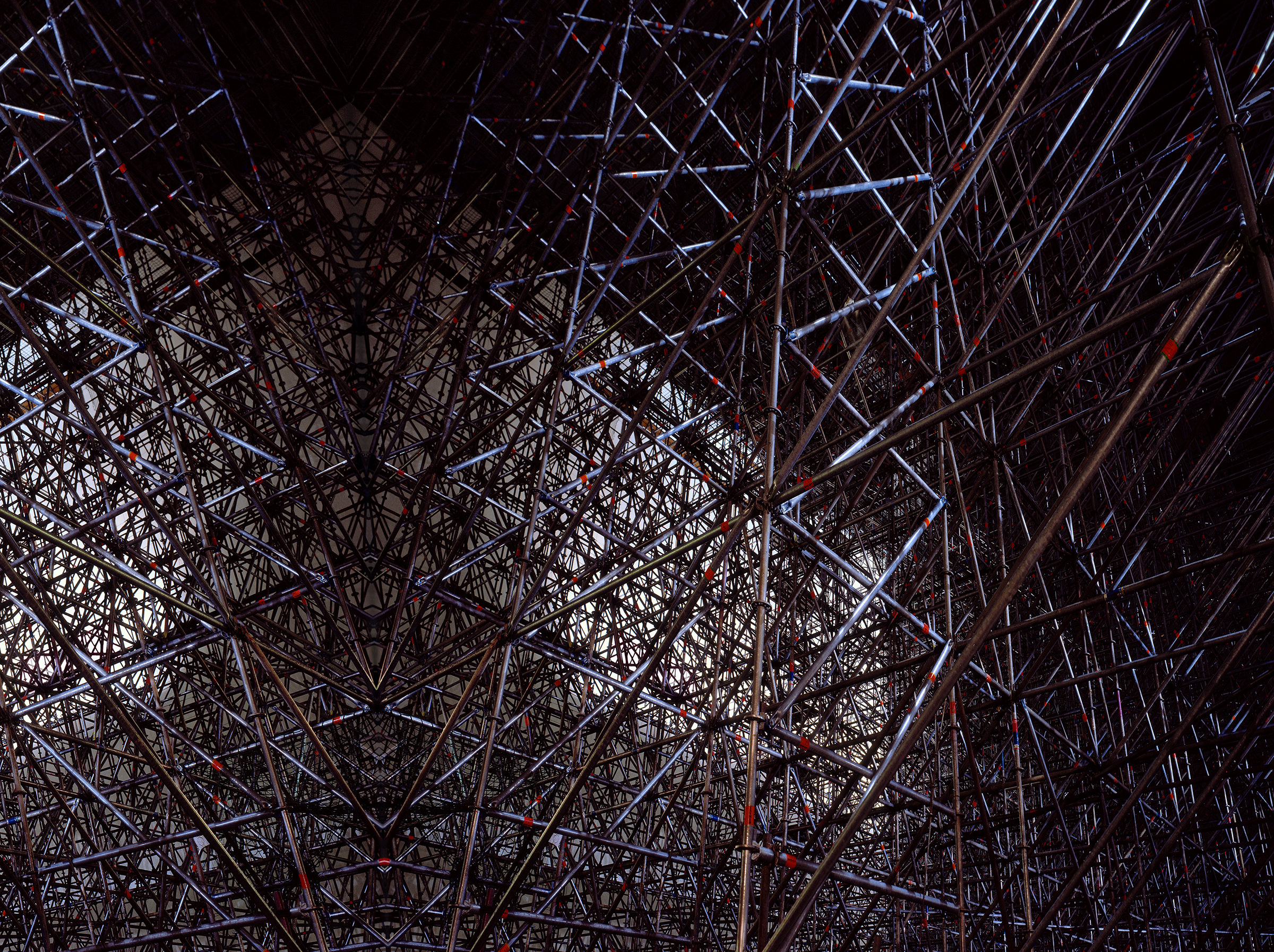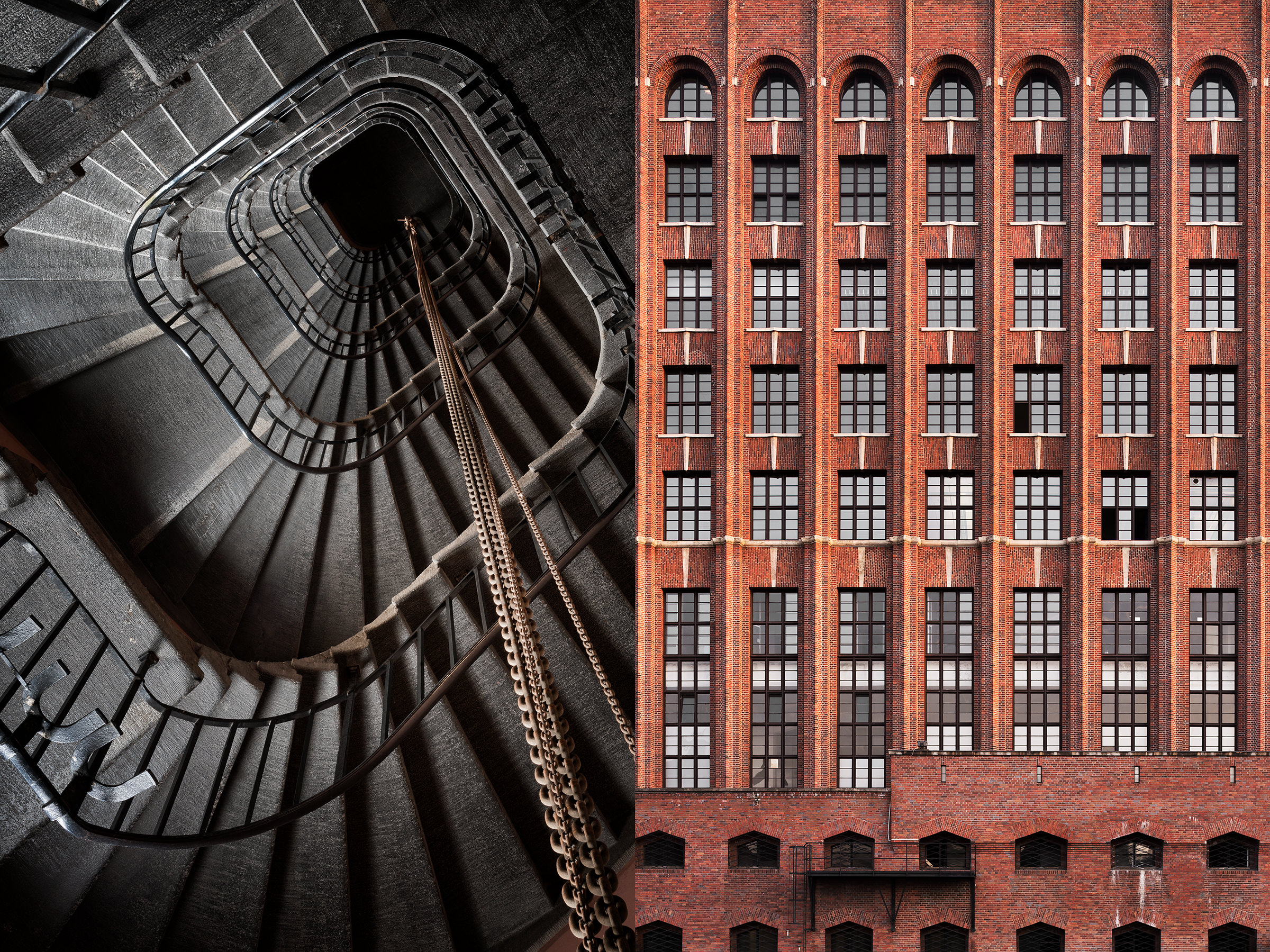 To me, photography is the melody of imagination composed on the rocky road of representation. It offers the most direct means of generating communicable forms of reality as constructed depictions of existence.
The creative process of translation from idea to image is the guiding theme in my photographic work. While studying at Folkwang University of the Arts in Essen, I was already able to develop artistic positions from an interdisciplinary exchange with the humanities, which automatically played a role in my applied photography. Working always involves a medley of curiosity, collaborative skills as well as the consideration of practical, technical aspects of realisation. This requires constant scrutiny, which in turn develops personal perspectives due to feedback – between the client and the artist – from all kinds of genres.
Photography accompanies current events visually and also reflects the zeitgeist, which means the medium is subject to constant change. I find it exciting to tune in with this by developing relevant or cutting edge imagery. At the same time, I find it essential to keep up with technological developments, since they are crucial to excellence. I consider myself very lucky to have been able to experience the transition from analogue photography to a digital workflow. Today, it allows me to employ a wide range of practices and profit from having the choice between large format and digital medium format photography in my day-to-day business.
Through my work as a qualified communication designer, I am experienced in dealing with professional processes and familiar with the creative tension between detailed preparation, spontaneity and tight deadlines. The challenge of continually being confronted with new assignments and situations requires flexibility and mobility. Focussing on the client's objective is paramount, regardless of what the circumstances entail, whether working in collaboration with international corporations or for individual clients. In this vein, I am also committed to continuing my independent projects, which are regularly presented in exhibitions.
The medium of photography is generally regarded as being bound to reality. I relation to this, I find it interesting to take a closer look at plainly visible but often overlooked phenomena, and endow them with new meaning. Photography is situated in a realm that reaches from fleeting coincidence to conscious enactment, offering the potential of casting a new or unexpected light on things or situations. In the process, I am fascinated by revealing or breaking the boundaries of representation, by picking up on exemplary symbols and metaphors and showing further connections or shifts in meaning. My work always aspires to offer the viewer various possible interpretations, which go beyond what is visible at first sight.
The visualisation of values, emotions etc. requires skilled experience with the instrument of visual language, since references to the viewer's individual experiences and associations must be set up in the image from the start. They require consciously employing visual means. This is true for client-oriented commissions as it is for and-hope%c2%ab-im-iac-berlin/">independent projects in an artistic context. I find that the strength of any photograph lies in an immediate and direct readability that does not stand in the way of further layers of depth and complexity. This can either be achieved by concentration or by liberating the image from simply portraying a visible phenomenon and therefore taking it to another plane. By consciously directing the viewer's focus and at the same time inducing a form of hybrid superficiality, an array of individual levels of interpretation can be generated after the initial moment of objective "recognition".
Fotografie ist für mich die Melodie des Vorstellbaren komponiert auf der Schotterpiste des Darstellbaren. Sie generiert am unmittelbarsten kommunizierbare Wirklichkeiten als konstruierte Abbilder der Realität.
Das Interesse an der kreativen Umsetzung einer Idee zum Bild ist der Leitfaden meiner fotografischen Arbeit. Bereits während meines universitären Studiums an der Essener Folkwangschule konnte ich im interdisziplinären Austausch mit den Geisteswissenschaften künstlerische Positionen entwickeln, welche automatisch in die angewandte Fotografie mit einfliessen. Das ständige Hinterfragen und somit die permanente Weiterentwicklung eigener Sichtweisen durch die Rückkopplung zwischen unterschiedlichster Genres – vom Kunden bis zum Künstler, beinhaltet stets das Wechselspiel zwischen Neugier, kommunikativer Teamfähigkeit und praktisch, technischer Realisation.
Die Fotografie ist ein visueller Begleiter sowohl des Zeitgeschehens als auch des Zeitgeists und unterliegt dementsprechend einer fortwährenden Weiterentwicklung. Ich finde es spannend, am Puls der Zeit neue oder adäquate Bildsprachen zu entwickeln. Dabei ist es ebenso wichtig, technisch permanent auf aktuellem Stand zu sein, da es die Grundlage für virtuoses Arbeiten ist. Ich habe es als Bereicherung empfunden, den Übergang von der analogen Fotografie hin zum digitalen Workflow direkt miterlebt haben zu dürfen. Ich kann somit auf ein breitgefächertes Repertoire der fotografischen Praxis zurückgreifen und profitiere davon beim alltäglichen Gebrauch mit Großbild und digitalem Mittelformat.
Durch meine Berufspraxis als diplomierter Kommunikationsdesigner habe ich Erfahrungen in professionellen Abläufen und kenne das kreative Spannungsverhältnis zwischen akribischer Vorbereitung, Spontanität und Zeitdruck. Die Herausforderung mit ständig neuen Aufgaben und Gegebenheiten konfrontiert zu werden, setzt Flexibilität und Mobilität voraus. Bei der Zusammenarbeit mit internationalen Konzernen oder auch privaten Kunden mit ihren jeweils unterschiedlichen Rahmenbedingungen steht die kundenorientierte Zielsetzung im Vordergrund. Darüber hinaus versuche ich durch regelmässige Ausstellungen, meine eigenen Projekte mit ebenso grossem Engagement zu erarbeiten und zu vertiefen.
Die Fotografie wird in der Regel als realitätsgebundenes Medium wahrgenommen. Dabei finde ich es interessant, das allgemein Sichtbare und somit häufig Übersehene neu oder anders zu bedeuten. Die Fotografie bewegt sich im Spannungsverhältnis zwischen Inszenierung und des flüchtig Zufälligen. Sie bietet die Möglichkeit, Dinge oder Situationen in ein neues oder fremdes Licht zu stellen. Dabei fasziniert mich, die Grenzen der Darstellbarkeit zu durchbrechen oder aufzuzeigen, indem ich versuche, durch beispielhaftes Aufgreifen von Symbolen und Metaphern weitere Zusammenhänge oder Bedeutungsverschiebungen herzustellen. Meine Arbeit hat immer den idealisierten Anspruch, dem Betrachter unterschiedliche Deutungsmöglichkeiten anzubieten, die über das vordergründig Zurschaugestellte hinausgehen.
Die Visualisierung von Wertigkeiten, Emotionen etc. setzen den gekonnten Umgang mit dem Instrument der Bildsprache voraus, da Verweise auf individuelle Erfahrungen und Assoziationen des Betrachters im Bild mit angelegt werden müssen. Hinsichtlich des gezielten Einsatzes eben jener bildnerischen Mittel überschneidet sich die kundenorientierte Auftragsfotografie mit der innerhalb des and-hope%c2%ab-im-iac-berlin/">Kunstkontextes. Dabei gilt es, das Dargestellte entweder zu verdichten oder es aber zu öffnen, indem es vom reinen Abbild einer äußerlichen Erscheinung herausgelöst und somit in eine weitere Ebene transponiert wird. Die Stärke eines fotografischen Bildes liegt in meinen Augen in der unmittelbar direkten Lesbarkeit, ohne dabei gleichzeitig an Vielschichtigkeit einbüßen zu müssen. Der Fokus des Betrachters wird durch die ausschnitthafte Rahmung des Dargestellten gezielt gelenkt und gleichzeitig wird eine hybride Oberflächlichkeit erzeugt, bei der nach dem vordergründig objekthaften "Erkennen" ein individuelles Interpretationsangebot generiert werden kann.
德国摄影师于尔克•施特克的感悟
摄影于我来说,就是将想象的旋律像音符一样雕塑在一个铺满石子的小路上。它以最直接的形式生成一个可传播的真实画面并且将现实构建成为一个具有设计感的图像。
将心中构想的画面创造性地去实现,这个兴趣是我摄影作品的主线。在埃森纳-福克旺学校的大学学习期间,我得以在人文学科的跨学科交流中发展自己的艺术定位,并将之自动融入到应用摄影艺术之中。通过各种最不相同类型流派 – 从客户直至艺术家,之间的反复碰撞,不断地质疑以及持续地发展自己的观点,一直力求使好奇心、团队的沟通能力和现实、技术可行性之间的相互作用处在一个永动状态。
摄影既是时事,又是时代精神的视觉伴侣,因此一直处于随着时代的发展在进步。跟随着实时的脉搏,不断开发新的或者同当量的视觉语言,令我感到非常的兴奋。同时,在技术上总是保持最新状态,也是非常重要的,因为它是艺术家工作的基础。我很幸运以丰富的经验感受,见证到了从模拟摄影到数字工作流程的过渡。因而,我可以将这些摄影实践应用到各种各样的摄影剧目中,并在日常应用中充分利用大屏幕和数字媒体格式的优势。
通过我的交流设计毕业文凭,使我具备了在专业流程方面的经验,并且充分意识到在精心准备,自发性和时间压力之间存在的创造性紧张关系。为了不断地迎接新任务和新环境条件的挑战,需要灵活性和机动性。在与国际知名公司以及与不同框架条件下的私人客户合作过程中,我始终将以客户为导向的目标放在最前列。 此外,通过举办参与定期的展览,我尝试以同样的投入开发和深化我自己的项目。
摄影通常被视为和现实紧密联系的媒介。在这里最吸引我的是,将最常见的、并且因而经常被忽视的事物,赋予一个新的或者完全不同的意义。摄影亦始终处于舞台化和随机偶然性之间的紧张关系中。 它提供了将事物或者情境置于一个新的或者陌生的光线之中的可能性。令我着迷的是,藉此能够突破或者展示出可表现性的极限,也就是通过典型性地捕捉和拾取符号和隐喻,创造出更多的关联或者意义上的转变。 我的作品总是有理想化的诉求,为观众提供不同的解释可能性,超越表面的视觉显现。
价值观和情感等元素的可视化,需要以对图像语言工具的巧妙处理为前提,因为必须在图片中在图片中必须体现出个人的经验并且引导出观看者的联想。图画手段的有针对性应用是和与内在的表现意图相映成辉的。在这里重要的是,通过从其表面的纯图像中将要表现的事物分离出来,并将其转换到另一个层次,以达到浓缩或者打开其意境的目的。摄影图像的强度在于我的眼中具有直接的可读性,而无需同时拘泥于其多层次性。观看者的关注焦点,将会被所表现物剪切而出的框架有针对性地引导,并且同时将产生一个混合的表象,借此通过肤浅的的视觉"认识"得以生成一个个具有个性化的解释意象。